Another together with her foundation that supports the less fortunate celebrated her first anniversary barely 24 hours ago. In an attempt to appreciate those in attendance she wrapped up a beautiful text to Mc tricky as a congratulatory message, "Congratulations my darling son".
In the recent past, "social media in-laws" had associated Akothee's daughter, Rue Baby with having an affair with Mc Tricky. It had however been confirmed to be true.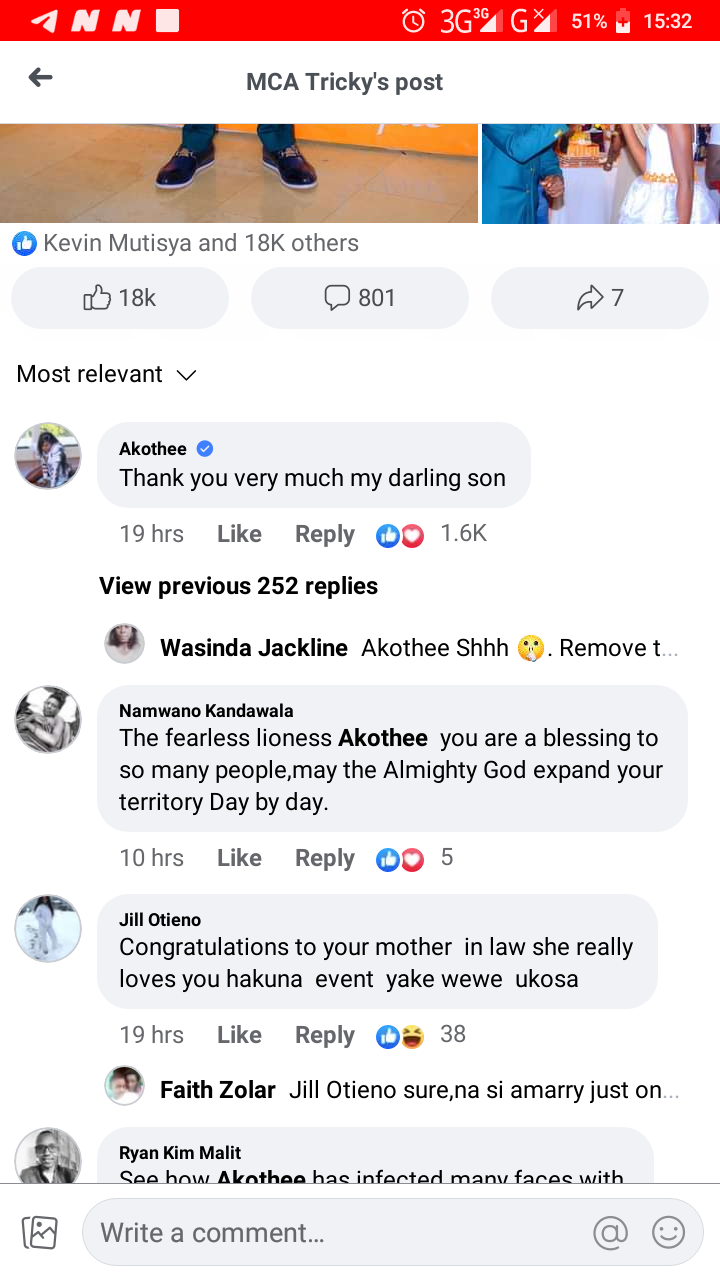 In attendance during Akothee's foundation Anniversary we're:
1. Mama Idah Odinga The chief guest
2. Mc Tricky
3. Rue baby
4. Fancy Makadia
5. Vesha Okello.
They were the immediate family members accompanied by several business partners and friends.
Another is celebrated for having supported several persons who are the less fortunate and even the students who lacked fees and could not join form one. Thanks to the Akothee foundation for coming through for them.
Apart from that, Akothee is also celebrated as an artist who rose from a humble background of failed marriages and being a taxi driver and small-scale business operator.